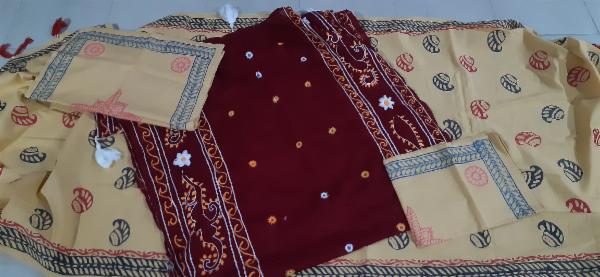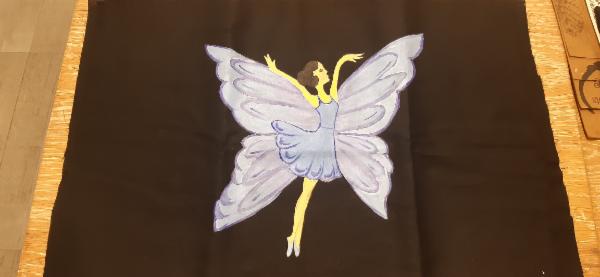 Tamana is eighteen years old and lives in Badambagicha, an area that has been served by the project since it started. Last year she joined the embroidery class held at the office centre. She is also attending school and will soon be taking her secondary school examination.
With help from our embroidery teacher Tamana is currently creating a beautiful navy blue and red bed sheet. After completing this she hopes to produce other items of embroidery that can be sold. He long term ambition is to open a small shop in Badambagicha selling embroidery.
Tamana's father is dead, and she lives with her mother, sister and one brother. Her mother currently receives a widows' allowance from the project and her younger sister attends the sewing class. Currently the only income for the family is from sewing that her sister sells and the allowance from the project. Tamana hopes that if she can sell embroidery in future it will help to provide the family with essentials.
At school Tamana's favourite subject is Bangla and she especially enjoys reading the work of the Nobel prize winner, Rabindranath Tagore.

Friends of Khasdobir, Bangladesh
Delivering a better future

Friends of Khasdobir, Bangladesh
Delivering a better future