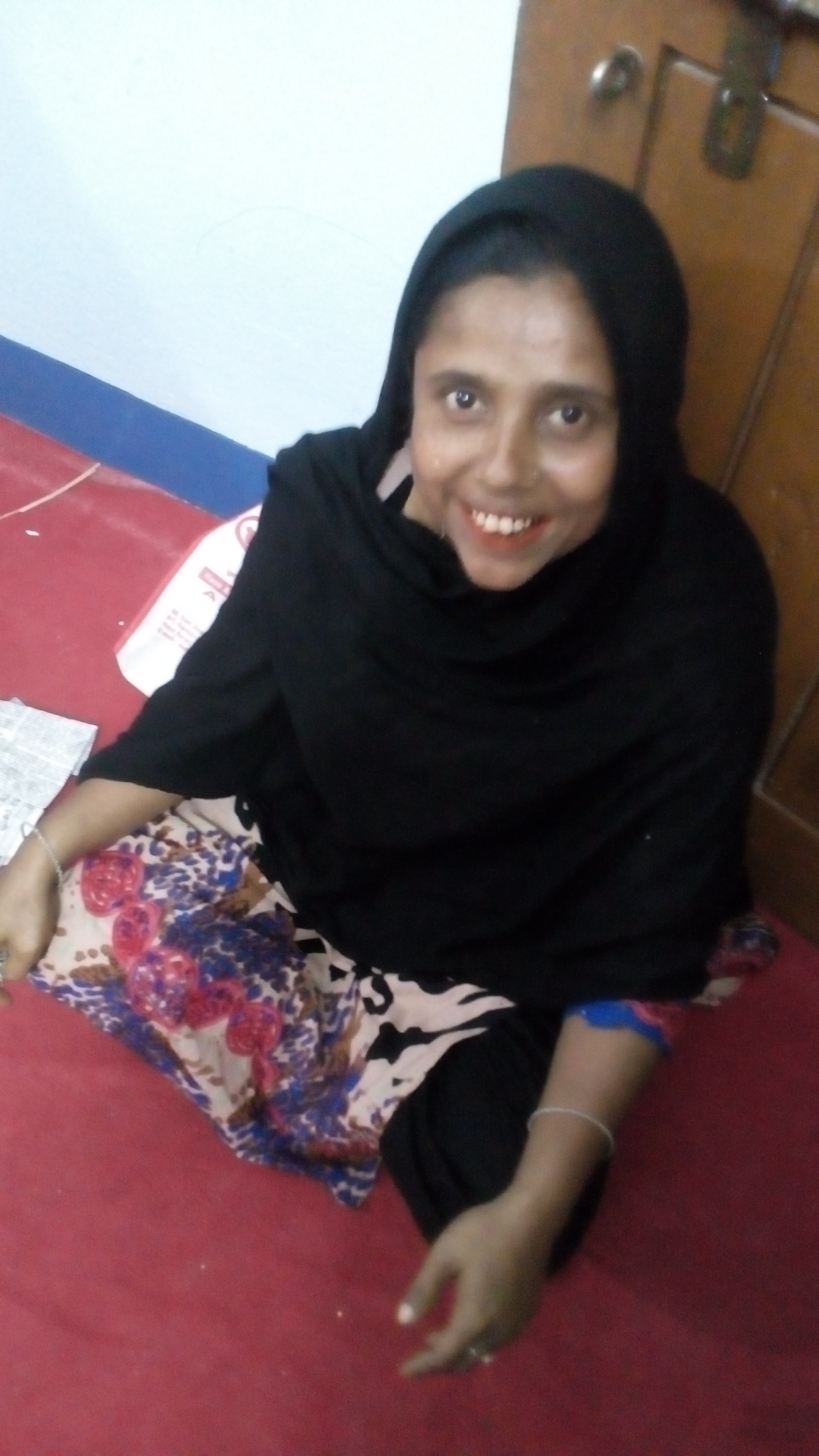 Musad Begum has lived on the tea estate at Lakaturrah all her life. She was married at the age of 12 years old. She is now 30 years old.
Musad previously worked in the tea garden and earned the equivalent of less than £1 per day. Now she is learning to sew and hopes to earn an income from this. Her husband is a rickshaw puller. Musad did not go to school and cannot read or write.
Musad's family have a house on the tea estate and her mother-in law still works in the tea garden. Musad has 5 children. Her 17 year old son is a mechanic. Her 14 year old son and 12 year old daughter are studying at school. She has 2 younger children aged 4 and 6 who are attending our pre-school at Badambagicha.
In the future Musad aims to produce and sell clothes to her family and people living nearby.
Marium is from Badambagicha. Her husband is unemployed. Her father -in -law works on the tea estate. Their family is originally from outside Sylhet but they have been living in the city for 17 years.
Marium has 2 brothers and 4 sisters. They all live outside Sylhet. Her father also lives outside Sylhet and her mother is dead.
Marium went to school up to class 8. After school she got married. She has two sons aged 14 and 6. Both attend school.
Marium would like to earn and income from sewing and hopes to work in a sewing shop. She enjoys the sewing class and mentioned that the teacher maintains a disciplined class and all the other students are friendly.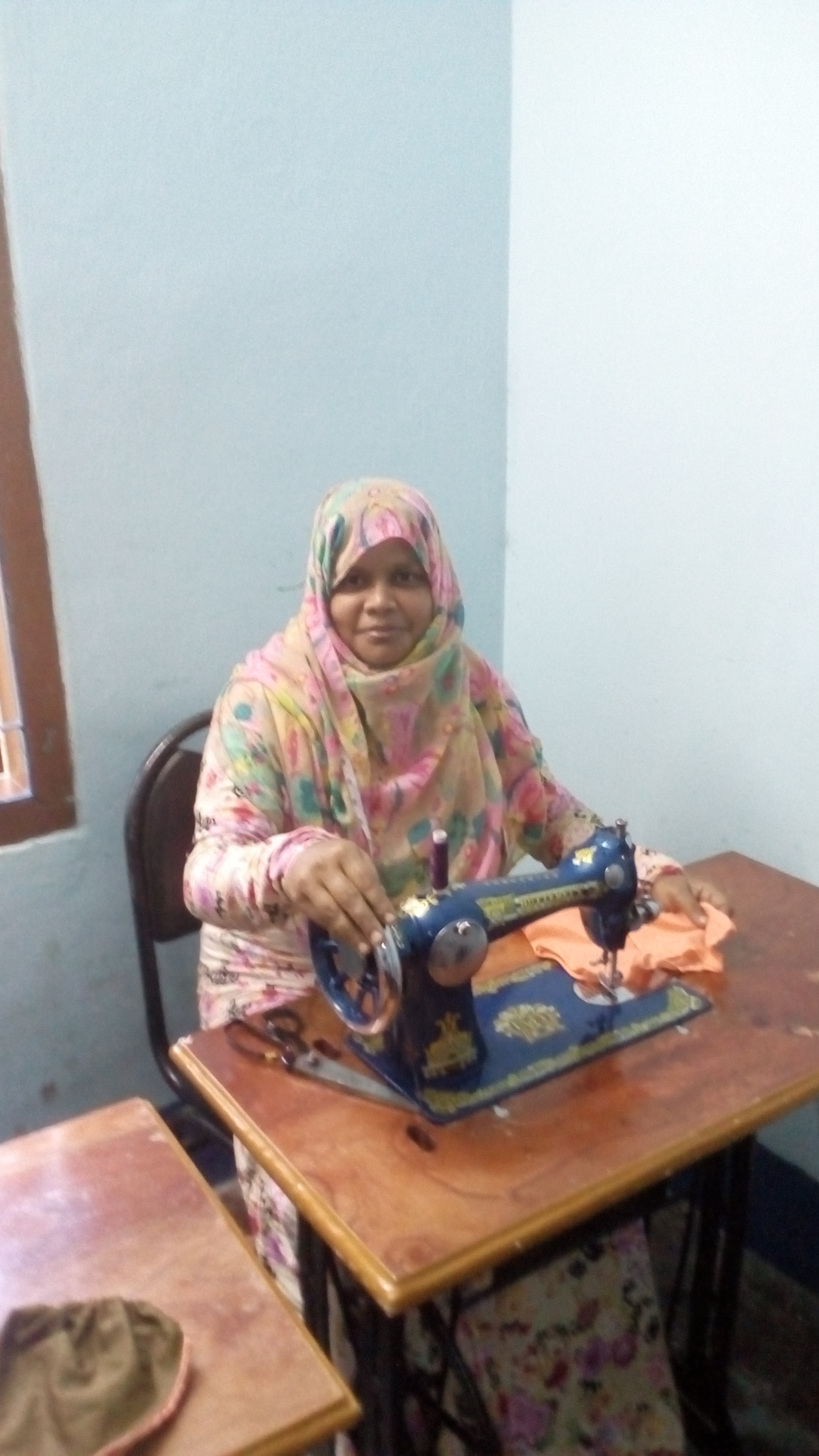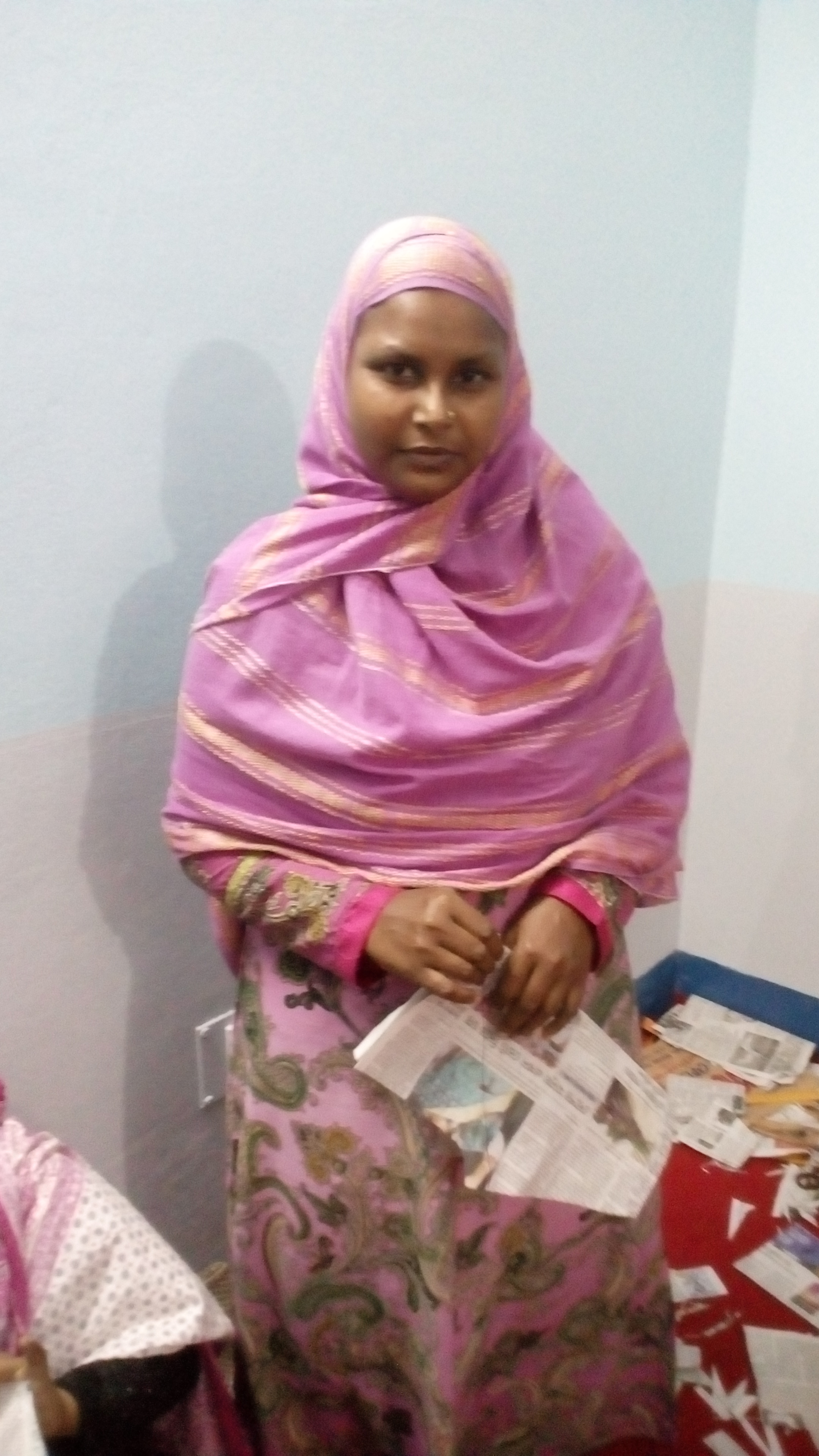 Runa Begum comes from Chowkidekhi in Sylhet. She has lived there all her life.
Runa is divorced and lives with her father and mother. Her mother is very ill. Runa has two sisters and 3 brothers. They all live in the same house.
Runa has no children. She wants to work for herself and earn money from sewing.

Friends of Khasdobir, Bangladesh
Delivering a better future

Friends of Khasdobir, Bangladesh
Delivering a better future