---
The KYAG project was founded in 1984 by Harun Ahmed, a highly respected local businessman, and an English man named Peter East. At the time Peter, who was awarded an MBE for his charity work, had just retired from the staff of Toc H after spending 16 years working with the Bangladeshi community in the East End of London. The two men initially encouraged a few young people from the village to sit on the ground and teach young children to read and write. Then they found funds to make small grants to elderly, destitute widows.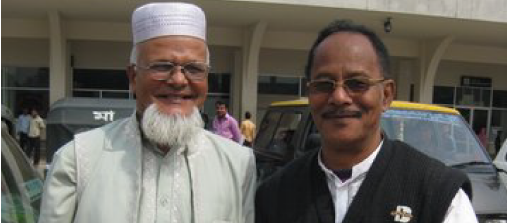 ---
The project has grown spectacularly from these humble beginnings. Both of the founders have sadly since died but their work has been expanded by others and is now run entirely by a committee of local people.
Friends of Khasdobir was founded by a group of Peter East's friends in the UK and by other people who had visited the project. It originally operated under the umbrella of the British charity Toc H but became an independent charity in 2006.